CHRIST-BASED GRIEF SUPPORT GROUPS
Everything you need to run a Christ-based Grief Support Group from start to finish.
The iCare Grief Support program is a Bible-based support group format for congregants and community members who desire to lead a grief support group.

Carefully and thoughtfully designed, facilitators will be equipped to lead participants through an 8-week support group that will fuel them with comfort, understanding and hope by pairing Bible scriptures with relevant discussion topics, self-care strategies, externalization activities, spiritual journaling, and more. Includes instructions for a memorable closing candlelight ceremony.
PROGRAM BENEFITS:
Easy to lead
8-week program
Instructions included
Bible-based assignments
Recommended readings
Closing candlelight ceremony
Helpful handouts
Self-care plan
and more
FAQ

s
Our church is nondenominational. Is the iCare program appropriate?
The iCare program is designed for anyone who wants to facilitate a grief support group in a Christ-centered church, regardless of denomination. Each of the 8 sessions tackle a challenge commonly experienced during grief. Participants are invited to explore the Bible to see what it says about that week's topic, and then share what they found (if desired) at the next session. It also includes suggested readings, handouts, self-care tips, and a place for spiritual journaling. The emphasis is on nourishing the mind, body and soul after loss while making new friends from group members who understand.

Can the 8-week program be modified?
Yes, it easily adapts to a drop-in format and also can be shortened to a 6-week program by picking and choosing from the 8 sessions.

Can I facilitate an iCare grief support group even if I've never done it before?
Yes. The facilitator manual includes full instructions and forms so you can lead a grief support group even if you've never done it before.

Can I use the facilitator manual for more than one session?
Yes. Although each facilitator should have their own manual, it is designed for repeat use. The participant workbooks are designed for each participant to use and keep.
---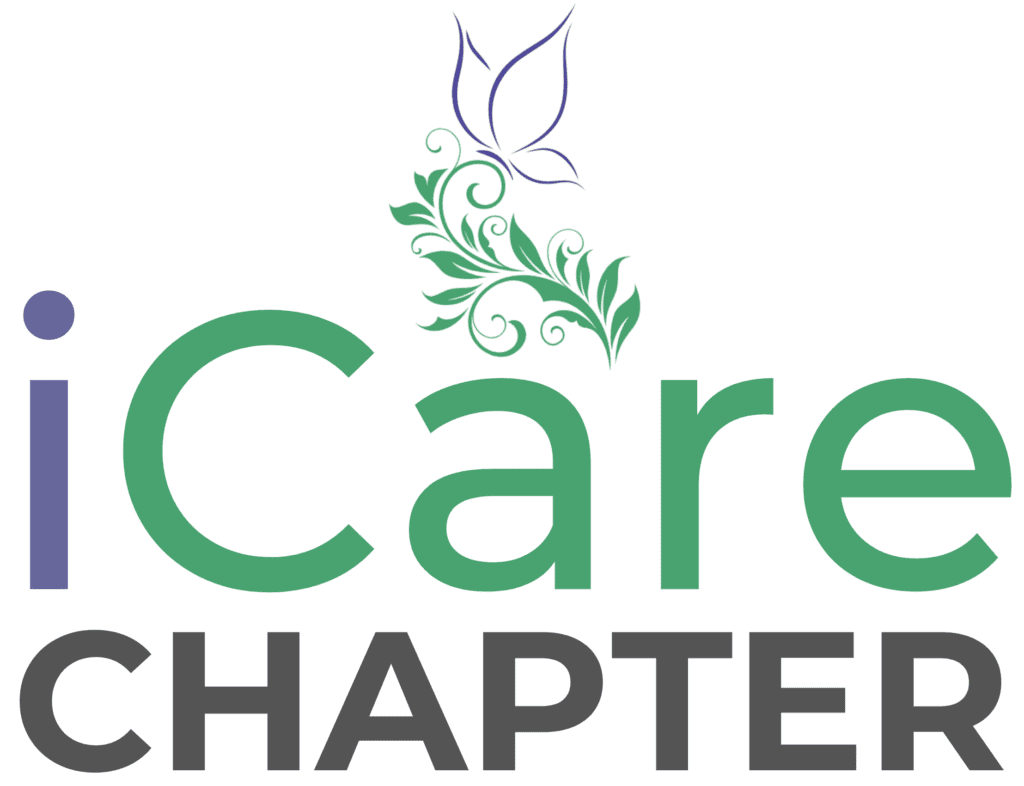 ---
Become an iCare Leader in your church!
Confirm approval with your church, temple, or other place of worship.
Order facilitator manual and workbooks.
Set place, date and time.
Notify community via social media, press release, email, etc.
Agree to adhere to iCare Standards of Conduct
CONTACT:
[email protected]
360-510-8590
---
MANUAL & WORKBOOK
Purchase books individually or buy in bulk below. Facilitator manual can be used multiple times.
FACILITATOR MANUAL
Forms
Instructions
Self-care tips
Discussion topics
Useful resources
Helpful handouts
Recommended readings
Bible-based assignments
218 pages | full color
Designed for repeat use
MEMBER WORKBOOK
Self-care tips
Discussion topics
Useful resources
Spiritual journaling
Recommended readings
Bible-based assignments
188 pages