A CARIBBEAN CRUISE VACATION & ULTIMATE GRIEF RETREAT
Learn | Recharge | Honor | Share
CONTACT:
EAST COAST: Lin Findlay | 315-725-6132
WEST COAST: Lynda Cheldelin Fell | 360-510-8590
[email protected]
The next Grief Cruise sails October 1 – 8, 2023
Join us on Royal Caribbean's Wonder of the Seas, the world's largest ship. Book your cabin today!

Since 2016, The Grief Cruises is the only on-board program created specifically for grieving families. The program is for all loss types no matter how much time has passed. Simply make a $500 deposit then monthly no-interest payments until July 1, 2023. For information, contact Lin Findlay at 315-725-6132.
CONFERENCE FEATURES:
World renowned speakers
Healing workshops
Helpful seminars
Creative activities
Q & A panel
Circles of Hope support groups
Night of Remembrance candlelit walk
Burial at sea (optional)
New friends with others who speak your loss language
Post-cruise support
NEXT SAILING
October 1 – 8, 2023
Award-winning Royal Caribbean's Wonder of the Seas
Eastern Caribbean sailing
Departs from Port Canaveral, FL
Port stop at Coco Cay, Bahamas
Port stop at St. Thomas
Port stop at St. Maarten
World-class dining
Wide cabin selection for every budget
Includes all ship amenities
NEW DOCUMENTARY
UK star Rev. Richard Coles became a widower in 2019 at age 57. He joined us on the December 2021 cruise, along with a film production company to document his journey.

Partaking in both grief activities/seminars as well as enjoying additional luxuries the cruise ship has to offer–from ziplining across the ship to onboard crazy golf–he allowed himself to dispense some of his guilt associated with taking a holiday. He even officiated at his first burial at sea.

Coming soon to the U.S., the documentary will air first in the UK on August 8.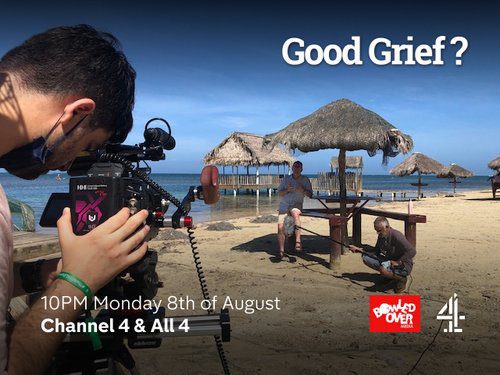 ---
"An opportunity to experience an inspiring continuation of healing shared in a nurturing community of people."

CRUISE PORT ADVISOR
"A really beautiful experience and a great way to experience a cruise with people you have something in common with."

CRUISE GEEKS PODCAST
"A unique opportunity to experience joy and grief with other participants who are or have been on a journey of grief."

— YOUR CRUISE GIRL
DOCUMENTARY SNAPSHOTS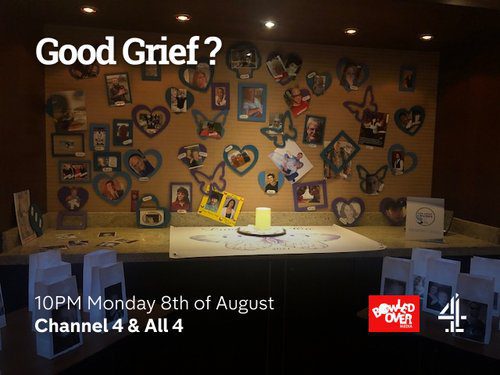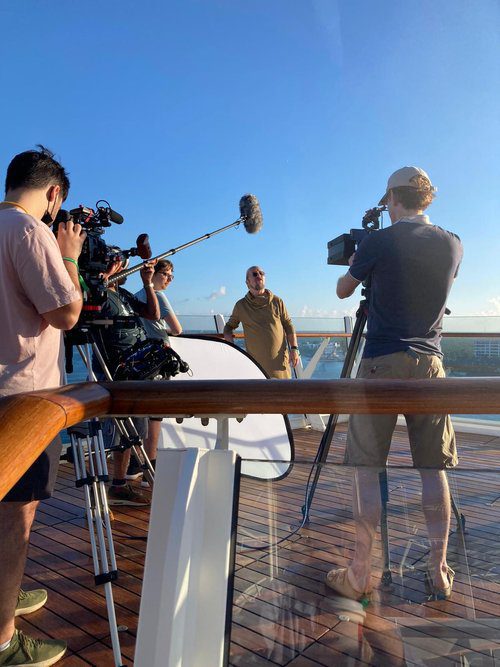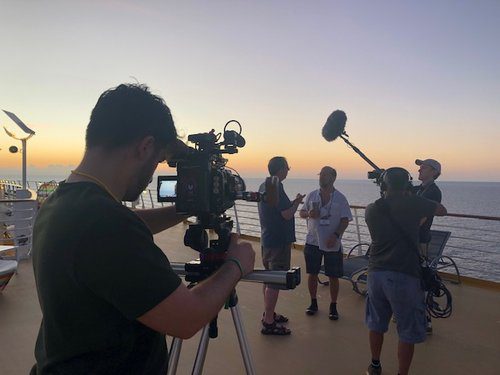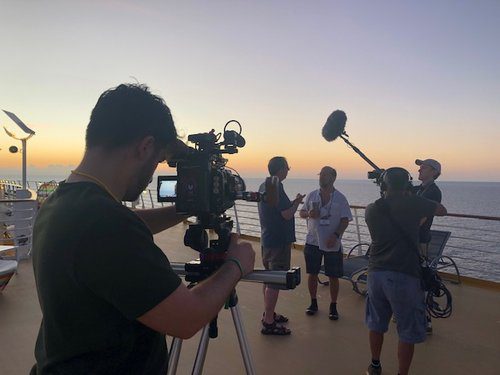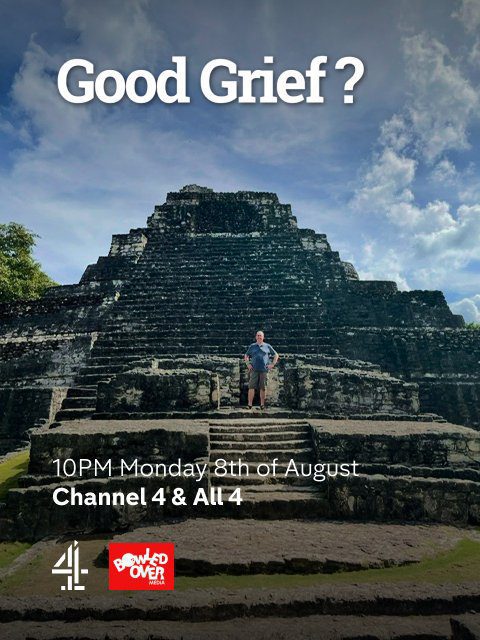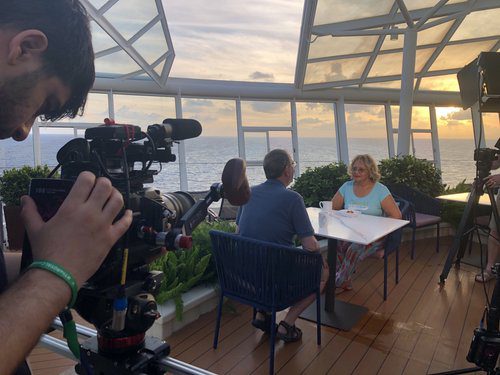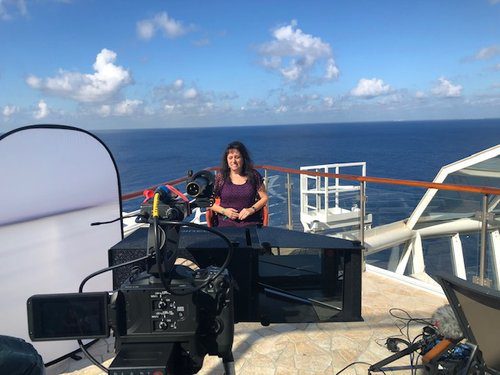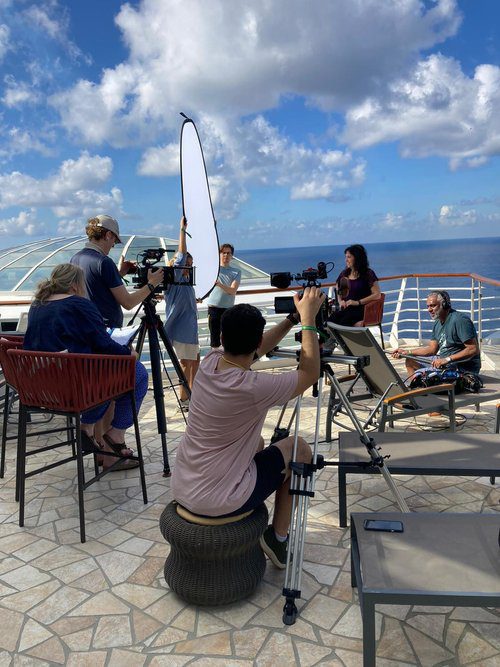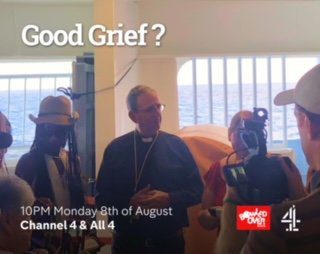 ---
PAST CRUISE SNAPSHOTS
You gave me my first week of peace in 7 years.

Jane, 2019 Guest
I lost my 17 year old daughter to suicide 2 years ago. The cruise has been very healing.

Lisa, 2019 Guest
---
So much compassion, overall one of the greatest and most helpful 7 days I have ever experienced in my entire life.

Anna, 2019 Guest
What a great way to heal. The trip was fabulous and the seminar numbers were small enough to connect and share experiences.

Melanie Rijkers, 2019
---
A really beautiful experience and a great way to experience a cruise with people you have something in common with.

The Cruise Geeks Podcast
---
The whole trip blew us away.

Lynda, 2019
---
It was just what I needed.

Deana, 2018